Innersection.tv – filmmaking & freesurfing platform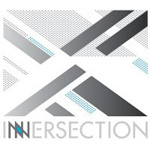 INNERSECTION winter round from INNERSECTION on Vimeo.
Continuing on with the friends of markg.com.au, I came across this website the other day called Innersection. It is a platform for creating 2-3 minute long surf movie sections that will potentially be part of a final surf movie. It's also a contest that runs for a year, & you have a chance to judge each entrant's section or enter as a film maker yourself. The film makers & the surfers that appear in those films not only get exposure, but also have the chance of winning some major cash. $100,000 is up for grabs as the grand prize for the winning section at the end of the contest period.
Innersection's creators certainly have some major credit behind them. Legendary surf film maker Taylor Steele gives tips & guidance to potential Innersection film makers on what makes a good section, & Nathan Myers, who writes & contributes to just about every major surf mag around, spreads the word on the site.
As for the film makers & the surfers in the sections, well there is a heap of talent already coming through the doors, with some majorly sick surfing & tight edits going on. So it's going to be a great contest with some great footage to come out of it at the end.
And not only do you get judged by your surfing & film making peers…there have been some pretty high profile surfers also chipping in – like Shane Dorian & Chris Malloy who will be looking over the sections & casting their vote. So surfers & film makers, get out there & start shooting stuff & show them what you've got on Innersection.tv
Check out all the sections on Innersection.tv here, or you can also head over to their vimeo channel & check out a few extra bits & pieces here.
---