Heavy Wave Series – Wellington's South Coast.

Pictured above is the Heavy Wave Series limited edition print. Each print is individually signed and numbered by me. They measure 105cm x 30cm and are printed on archival quality photographic paper. There are only 100 of these prints available. You can view larger sized images of each of the waves below.
The photographs were taken on Wellington's rugged south coast in New Zealand. Huge seas are whipped up by large storms to the south east of Wellington, creating large ocean swells that travel for hundreds of kilometres before they hit the mainland. These photos capture the raw power of these waves as they break onto rocky reefs & shelves that make up a majority of the shoreline around Wellington's south coast.
If you would like to purchase one of these limited edition prints, you can send me an email here for more details, or you can purchase it directly from here (just click on the add to cart button above the image) All prices are in New Zealand dollars & shipping is free throughout New Zealand. I can also ship worldwide.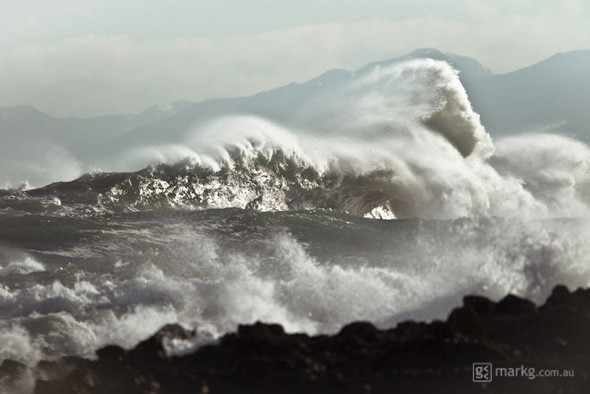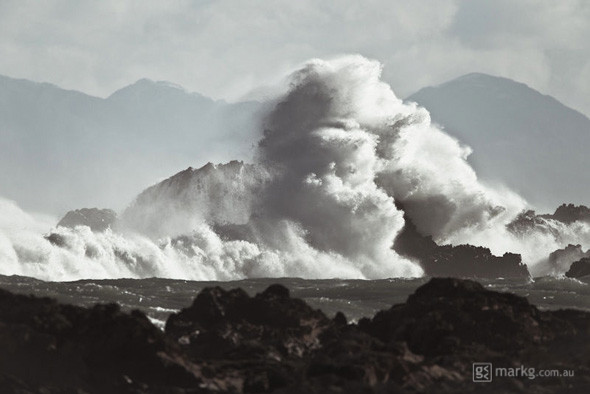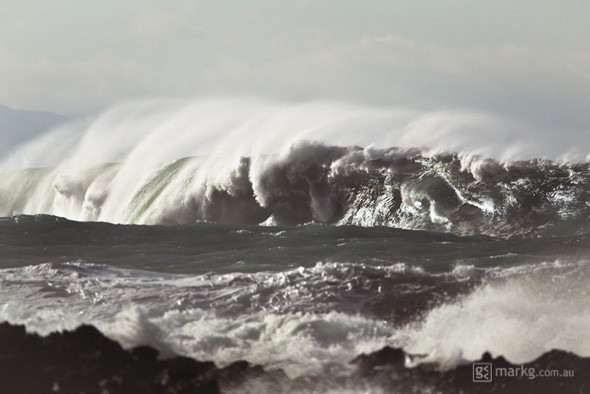 ---